Golden Gate Bike tour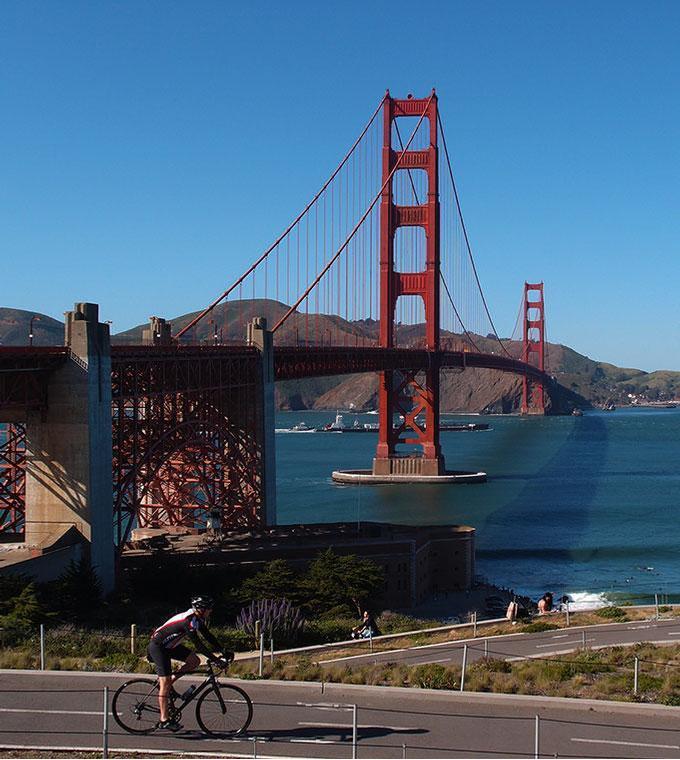 This fantastic bike tour in San Francisco makes you grasp the beauty of the Golden Gate. After that, we will have a coffee break at Hutt Book store. During the break, the tour guide will tell you everything you need to know about this great city, the bridge and much more.
After the coffee break, it will be time to ride the majestic Golden Gate Bridge. A 1.7 mile ride that will take your breath away. We will ride to Vista Point where you will have a great view. On the other side of the bridge, you can take the ferry back to the starting point of the tour*.
What can you expect:
Bike tour in San Francisco
Includes a crossing of the Golden Gate!
Bike ride with great views
Departure time: daily at 10:00
Departure point: Aquatic Park, 2715 Hyde St San Francisco, CA 94109
Duration: 3 hours
Further information:
Child seats: Yes, up to 22 kg, free of charge. Book in advance.
Children's bikes: Yes, from about 4 years.
Also available: small trailers for 3 kids (surcharge 20USD)
Tandems: Yes
Electric bikes: Yes (surcharge 66USD)
*The ticket for the Ferry is NOT included in the price (about 11 $; July 1, 2014)

Tickets sent by email!
Powered by Ticketbar